Bolton couple who secretly buried 'monstrosity' baby in shoebox walks away from court free
Anthony Clark and Catherine Davies kept the birth of their baby boy Ian Arthur Davies Jr secret from all but one neighbor. After Davies told her mom about its death and authorities were informed, they were arrested. The Bolton-based couple who buried their secret four-day-old baby in a grave after it passed away under mysterious circumstances has walked scot-free from the court. 35-year-old Anthony Clark and his 25-year-old wife Catherine Davies hid both, the birth and death of their son Ian Arthur Davies Jr., from family and authorities. When he died just four days after birth, the couple put the body in a shoebox, sealed it with sellotape, and buried in an unmarked grave in Heaton Cemetery.
The incident, which took place in August 2016, would have gone entirely unnoticed if it were not for Davies' mom, who was told about the baby five weeks after its death. The authorities were subsequently alerted and sniffer dogs were then used to find the skeleton of the baby.
Doctors who examined the body said that the child appeared to be malnourished but that a cause of death could not be determined. While dehydration and malnourishment present strong possibilities for the infant's death, the doctors also have not ruled out smothering the baby.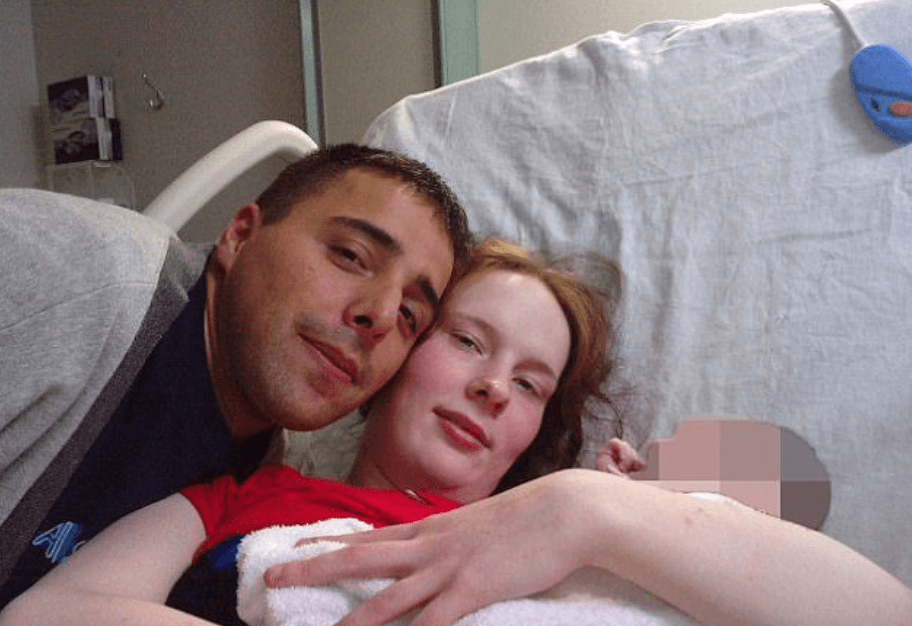 When authorities confronted the couple at their home, Davies denied the birth of the child and reportedly expressed disbelief at the 'lies' her mother had told them. But she eventually confessed and told officers the child had been born quickly, and that she initially refused to hold her son. The couple also has another child, which is now with child care services. 
The couple underwent their trial at Manchester Crown Court, where they admitted to concealing the birth of their child. They would be sentenced to 15 months in jail, as they were charged with murder. Because they served nine months of their sentence already, the judge ordered the jury to acquit them of the charge and set them free.
While passing the sentence, judge Julian Goose read out: "You have been in a relationship for over 10 years. In 2015 Catherine Davies became pregnant. You told no-one about him because I believe, you feared you would have the child taken from you. Baby Ian was born on August 25, 2016. This is only clear from the notes Catherine Davies made."
"Neither of you told the authorities or any health professional about the pregnancy and I'm satisfied the reason was that you feared you would have the baby taken from you. The birth was in your flat with no medical help sought and within four days the baby died. Between you, it was agreed you would secretly dispose of the body."
"The decision to conceal the birth was a joint one but I'm satisfied it was principally Anthony Clark's idea but Davies went along with it. But I will say that Davies was not overborne by Clark. You both went to considerable lengths to conceal the child from authorities. Had you not, it might have been possible that some medical help could have been given to the child," he continued.
During the trial, the diary of Davies was presented as evidence. It was found she had made many disparaging remarks about the baby, including one entry which referred to her then-unborn baby as a 'monstrosity' and went on to say: "Shall I pop it in two weeks? Pregnancy is p***ing me right off."
Another entry read: "Don't want hosp. Don't want head full on easier to dispose and less complicated at the end. Less people involved." Referring to Clark, she wrote: "You make me feel special while the monstrosity makes me feel fat. You make me feel loved while I hate the bump."
On August 23 last year, the day the child is believed to have been born, Davies is believed to have made another entry:"gave birth to baby two, baby boy three months early."
The final entries in particular ominously read: "Gave birth to baby boy," "died in sleep," and "buried in box - love you always."
It also emerged that the couple had left their apartment only once after the boy's birth, with Clark going to the job center to collect his state benefits. Clark can be seen passing the boy to Davies on CCTV, ensuring that none of the staff could see the child.
Their neighbor Michelle Gibson came forward to testify at the trial and said that she had seen the baby boy with Clark as the couple emerged from their apartment block last year. She told the court: "I asked if he had a baby lad. He said 'yes, but the little bastard is not sleeping.' It took me aback because it wasn't something I was expecting him to say."
She continued: "I asked him a polite question and he gave me a really nasty answer. He wasn't interested, disengaged. He wasn't bothered. That's the way it came across to me at the time. She just looked at me and came across as frightened of her partner - scared and didn't want to speak. They just wanted to go."
Davies had in 2016 told the officers how: "The baby was going on, he was waking up every an hour to a half an hour because of the way. There were weird birth defects with the baby. He had a circle underneath his rib cage. He was too tiny."
Another statement she made to the police was that the baby was not latching properly, despite her trying to and that they had no money to clothe or feed him and in fact, used their other son's baby blanket to wrap him.
She also confessed to having buried their son in the shoebox along with the orange blanket and some teddy bears. With references to the notes she made, Davies at first denied them to be about the baby but then later confessed that they were about herself.
She said that Clark refused to buy anything for the child, adding: "He said he could only provide for me or the baby - one or the other. He wasn't a strong baby. He needed an incubator. I wanted to get someone involved. I was worried about his needs. When I was speaking about it to Anthony he said I wasn't entitled to any help."
The court also heard that the couple had been together for ten years but when Davies became pregnant last year, the couple only told one neighbor and asked him to not tell anyone. They also failed to alert either the health authorities or social services about the baby they were having.
Furthermore, the court was told that when they moved into the flat together, both defendant's mothers had attempted to maintain contact with their children but they were made unwelcome.
Davies had initially denied the birth of a child and even pegged her mother as mentally ill for telling such stories about her to the authorities.  When the police spoke to neighbors one of them said the couple had informed him but then  Davies later claimed it was a 'joke'.
Defending Davies was Nicholas Clarke QC, who told the court: "I would ask the court to take into account the life she has led. She suffered domestic abuse as a child and was effectively an alcoholic between the ages of 12 and 14," adding that she started a relationship with Clarke after going to live with his mother at the age of 15. Clark's mother, Sandra, had previously testified that Davies was a 'naive teenager' and given details of her son's 'controlling behavior.'
Clarke continued: "She had a mobile phone that was found not to have made or received a single call until she made contact with her mother to discuss what had happened to the baby. We know she has a personality disorder. She is clearly someone who is disadvantaged in life and who found it difficult to move forward."
Defending Clark, Peter Weatherby QC said: "He is someone with learning difficulties, reading, and writing, and he has also had a number of mental health interventions. He does not accept he was abusive in the relationship and he has no plans to contact Davies in the future."
If you have any views or stories that you would like to share with us, drop us an email at writetous@meawwworld.com