Couple tricked Nebraska woman, 24, into threesome date on Tinder, butchered her and dumped pieces in a field The trial of two people who have been accused of the murder of a Nebraska woman whose dismembered body was found in garbage bags a month after she did not return from a Tinder date has resumed. The 52-year-old Aubrey Trail and his 25-year-old girlfriend Bailey Boswell were both charged with first-degree murder in the November 2017 death of 24-year-old Sydney Loofe, a store clerk from Lincoln, Nebraska.
However, during Trail's trial at the Saline County District Court in June, the 52-year-old stabbed himself and yelled, "Bailey is innocent and I curse you all," following which Judge Vicky Johnson suspended the proceedings.
While Trail has not returned to court, Johnson ordered the jury back to court to listen to testimony in the first week of July, with both defense and prosecution arguing the merits of their case, according to the Daily Mail.
Prosecutors said Trail and Boswell used Tinder to lure Loofe and that the 24-year-old met the former for a date on November 14, 2017. She had planned a second date the following night but was never seen or heard from again.
She was reported missing on November 16 after she failed to turn up for her cashier job at a home improvement store, and a month later, in December 2017, her dismembered body was found wrapped in trash bags in a field near Edgar.
The prosecutors laid bare the horrific nature of the crime, telling the jury that Trail and Boswell had planned Loofe's abduction and killing and that her body had been cut into 14 pieces.
Three women also testified about how Trail used Tinder to lure them into sex cults and tried to convince them he was a vampire who could fly and read minds, and that he referred to Boswell as the 'Queen Witch'. One woman, in particular, described how the 52-year-old claimed to have a group of witches and that she was told, to become one of them, she would have to kill someone and "take their last breath".
She said Trail and Boswell even took her to a Walmart and asked her if she was ready for her first "kill", though they did not go ahead with the plan because Trail said he would "save her for another time". She also said she left the cult before Loofe was killed and that the pair threatened to kill her family if she told anyone about what happened.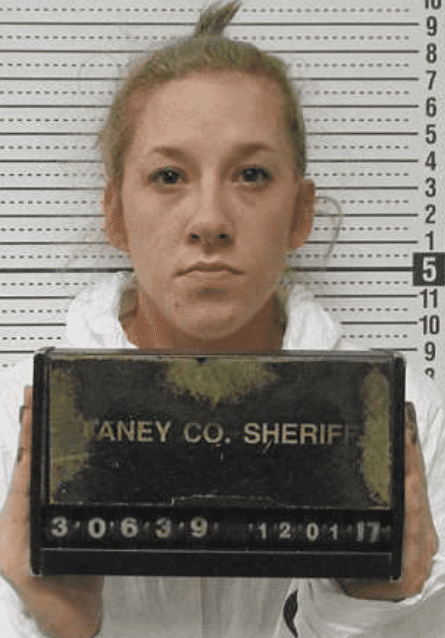 Another woman described the strict rules she had to follow, including how she had to contact them every three hours to let them know where she was. She testified that when she broke the rules, Trail had choked her with a belt and slapped her in the head more than 10 times.
She also said the pair often spoke about killing and torturing victims by cutting out people's eyelids, scalping them, cutting holes in people during sex, pouring acid on them, and setting them alight to "strengthen their powers". Trail's attorney had previously argued that Loofe had accidentally died during a consensual sex fantasy and that the 24-year-old had agreed to take part in a "sexual asphyxiation" fantasy that would be filmed in exchange for money.
But forensic pathologist Dr. Michelle Elieff testified that her earlobe was torn and she had bruising on her wrists, the back of her head, and her inner thighs. She also said the bruised wrists showed she had struggled before she died of suffocation.
If convicted of his charges, Trail could face the death penalty, a fate that might similarly await Boswell following her trial in October.