Aurora teen stabs stepdad...and then posts Snapchat video of him dying
Nickolas Khalil Vinson faces a first-degree murder charge in connection to the death of his 50-year-old stepfather Oscar Lemar Owensby. A terrible crime was captured on Snapchat and posted for the world to see. A teen and his stepfather were having an argument when the boy killed the much older man for asking him to do chores around the house.
19-year-old Nickolas Vinson has been accused of murdering 50-year-old Oscar Lemar Owensby on December 15 at their residence in Aurora, Colorado.
According to the police, the teen stabbed his stepfather multiple times with a seven-inch blade which had a brass-knuckle handle.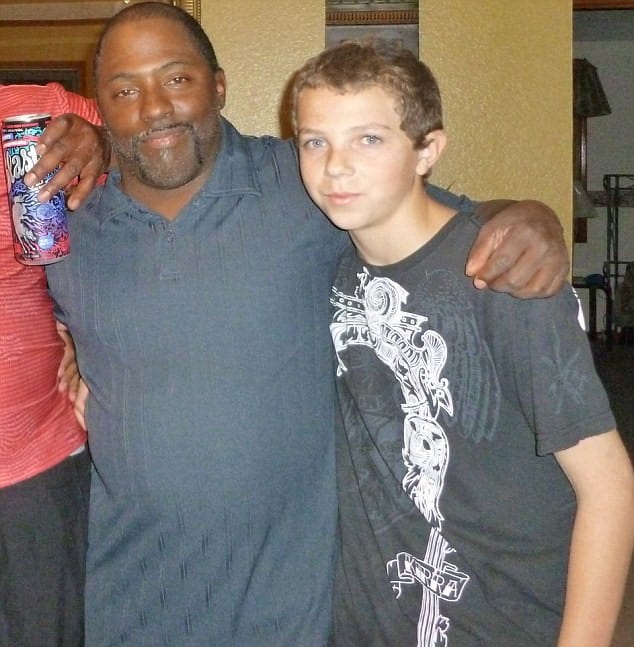 Owensby suffered stab wounds to the back, neck, and shoulder. He used to work at a local family sports bar.
When Owensby had asked his stepson, Nickolas, to do some more chores and contribute to the household expenses, the two reportedly got into a heated argument.
The police said that Vinson told his viewers in a Snapchat video, shortly after the attack, "Hey guys, I just killed him."
Celena, Vinson's mother, can be heard yelling in the background in the video, "Lemar, can you hear me? Can you hear me? No!"
Owensby and Celeste had lived together for 14 years and he tragically died at the hospital he was taken to right after he got stabbed.
The Denver Post obtained a copy of the arrest affidavit and according to it, Vinson had run away from the residence beforehand.
According to police, Vinson was on his way to tell his friends that he was going to be away "for a long time". Police picked him up later when he told them this.
Vinson and Owensby were arguing over a certain text message that was exchanged between them about the housework he had done.
The affidavit claims that they agreed to have a fist-fight to settle the issue and Vinson returned home.
Authorities said that Owensby was standing at the top of the stairs that lead to the basement where Vinson's bedroom is located. Vinson was in his bedroom at that time.
Owensby apparently went down the stairs to hit Vinson but when he reached the bottom, the boy drove the blade into his stepfather's neck.
Vinson called his brother Kyle and told him what he had done after running away from the house. He had stabbed Owensby repeatedly.
Owensby had reportedly wanted Vinson out of the house, according to what Vinson told the authorities.
A trail of bloody footprints was found by the police when they were searching the home which led to the garage from the basement. 
Police also said that there was a lot of blood on the walls as well. Possibly from Owensby's neck wound?
Vinson is being held at the Arapahoe County Jail without bond and was arrested on a first-degree murder charge. His appearance in court was due on 21st December.
If you have any views or stories that you would like to share with us, drop us an email at writetous@meawwworld.com