Alaska's biggest murder mystery: 35 years on and still no sign of the killer
How the killer, who murdered 8 of a family on a fishing boat in Alaska, has still not been caught. On September 6, 1982, fishing boat - Investor - was found engulfed in flames and all eight passengers were found dead inside. It was not just the fire that killed them, they were first shot with a .22-caliber gun.
The tiny southeast Alaskan fishing town of Craig was rocked by the deadly mass murder. More than 35 years later, the real mystery, in this case, is not how, but why and most importantly, who did it?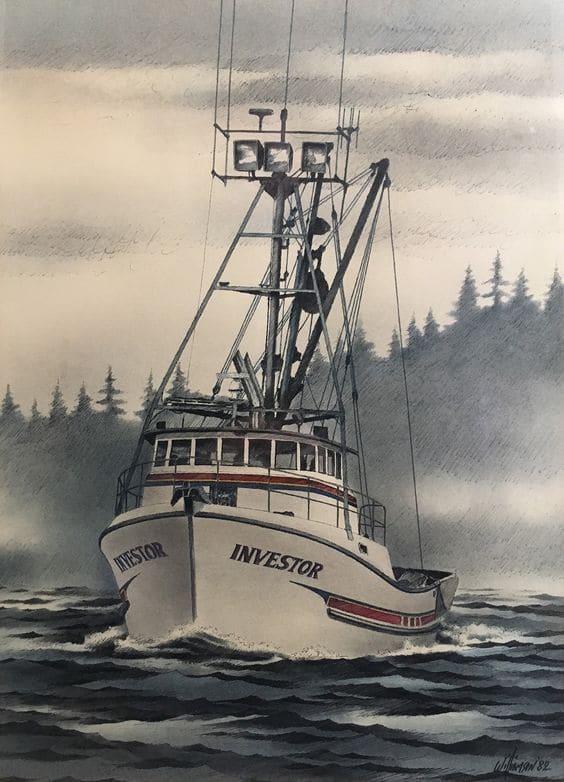 Dave Freeman, who grew up with Jerome Keown and Dave Moon (two of the massacre's eight victims and deckhands of the Investor), told PEOPLE, "You never stop thinking about them. The shock of losing everyone really tore up our town. They all had their whole lives in front of them, and they were just blown away. It's just such a shame and tragic for no reason."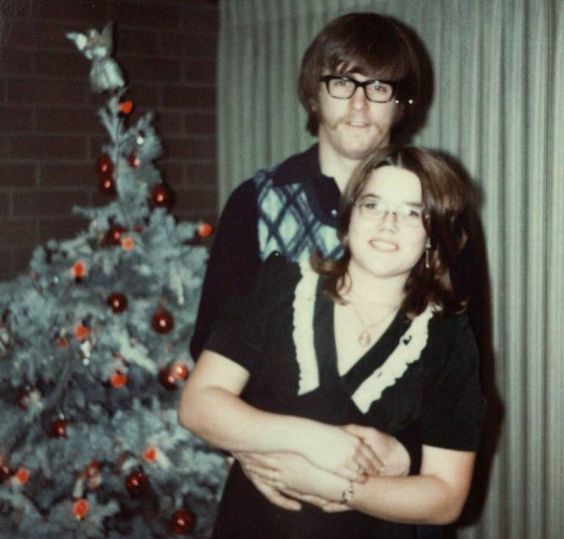 The victims of this tragedy were skipper Mark Coulthurst (28), his pregnant wife, Irene (28), their children Kimberly (5) and John (4), and four deckhands - Chris Heyman (18), Jerome Keown (19), Dean Moon (19), and Mike Stewart (19). This incident is still known as "Alaska's worst unsolved mass homicide".
Authorities were actively looking for a suspect who was described as a white male in his 20s and he had a pockmarked complexion.
For the uninitiated, here are 5 important things to know about the murder that still baffles people in Alaska. 
1. The killer moved in plain sight
The police believe that is was a .22-caliber pistol or rifle that killed all 8 victims on-board. Just hours after the deadly crime, the gunman started the engines of the $850,000 Investor and headed to a secluded bay a mile out of town. He even waved to the occupants of a nearby vessel as he went past them.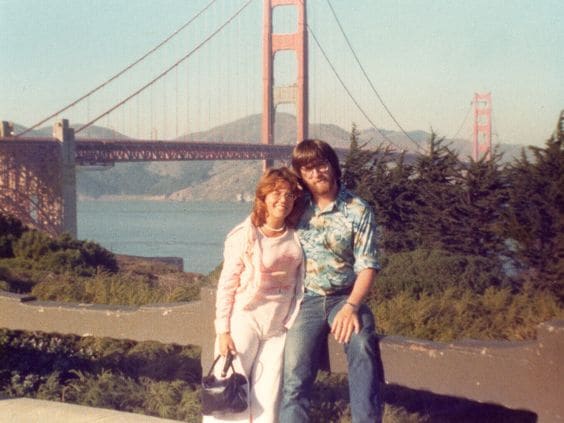 The occupants of the other boat weren't too bothered by this sight as he thought it was skipper Coulthurst taking the boat out. They had celebrated the mans birthday the previous night after all.
The man dropped off the boat in the secluded bay and using the skiff, made his way back to the docks. He went back to the Investor the next afternoon and this time he had a can of gasoline. He set the boat ablaze, sped back to town and then vanished.
Former Craig police chief Ray Shapley recalls to PEOPLE, "When I got there [to the boat], black smoke was coming out of the wheelhouse, but there was nobody on deck. It made the hair on the back of my neck stand up."
2. The family was celebrating just hours before death
Mark Coulthurst was based in Blaine, Washington. He, his family and crew arrived in Craig, Alaska on September 5, 1982. This was before the final days of the commercial fishing season, according to police.
He was ambitious, hard-working and a well-liked skipper. He recently became the proud owner of the Investor, one of the most expensive and high-tech commercial fishing boats of its kind in the region at that moment.
"Every one of his crew wanted to be like Mark," Keown's older brother Brian told PEOPLE. "He was one of the best skippers around."
Mark, his wife, and children attended a birthday party that was thrown for him at a restaurant near the docks. They returned to the boat at around 9:30 pm while a storm raged outside. Police said the killer proceeded to creep onto the Investor under the cover of darkness and execute his victims.
3. The prime suspect has been exonerated
Two years after the gruesome mass murder, police arrested John Peel. Peel had once worked for Mark but was working on another fishing boat at the time of the murders. He told police he was asleep. He was arrested because of the similarities to sketches of the suspect.
Peel's first trial lasted over six months in 1986 and was based on circumstantial evidence. It ended in a hung jury because prosecutors suggested that he had a falling out with Mark and that's why he committed the murders.
In a retrial two years later in 1988, Peel was found not guilty and he filed a wrongful prosecution suit against the state. He wanted to recoup his legal fees and he was ultimately awarded a financial settlement of $900,000.
Tim DeSpain, a spokesperson for the Alaska State Troopers says, "The case is closed." Police have stopped looking for the killer but that hardly means that the Investor killings are resolved.
Former Bellingham, Washington police detective David McNeill (he helped the Alaskan authorities investigate the case) says, "It was a pretty damn good investigation."
"They got the right guy," McNeill told PEOPLE. "Just because someone is acquitted doesn't mean they're innocent, just means there's not enough evidence to show guilt beyond a reasonable doubt."
In an exclusive interview and after years of silence, Peel told PEOPLE, "Somebody out there knows what happened. Somebody was responsible for this. Somebody out there knows what happened, but I'm not going to waste any more of my life on it."
4. The motive was never clear
Craig's former police chief Shapley is convinced the killings were the result of a drug deal gone bad and he says, "I've heard a lot of talk that it was a drug boat. They say Craig floated on drugs in those days." Shapley spent days sifting through the ashes on the Investor for bone fragments and teeth.
McNeill says that the drug angle is "a bunch of bull crap. They charged the man they felt was responsible, and he was acquitted."
5. Friends and family of the victims still live in the shadow of the crime
Mark was born to fish according to everyone who knew him. His younger sister Laurie Hart told PEOPLE, ""He was just an incredibly hard worker who always said he was going retire by the time he was 50, and I never doubted it."
He "always had irons in the fire," she said. "He was making money."
Hart, like many others in this close-knit community, was convinced of Peel's guilt for decades after the horrible crime. That all changed last year, though, when he agreed to meet her and her sister at a local diner and answer all their questions. 
"I don't know if he's actually the one who pulled the trigger," Hart says to PEOPLE. "But I think he knows more than he's saying."
For those whose lives were turned upside down by the killings, the case remains a shadow that just refuses to go away. Freeman, who knew both Keown and Moon told PEOPLE, "It's hard to move on because there are just no answers."
Click here for the original article written by PEOPLE magazine when this whole incident occurred and yes, we're talking about an article that was published in 1983.
If you have any views or stories that you would like to share with us, drop us an email at writetous@meawwworld.com