Connecticut man has sex with dead girlfriend 'hoping it would wake her up'
Aaron Graser pleaded guilty to fourth-degree sexual assault and violation of probation at the Superior Court in Danielson, Connecticut Sometimes in a court, the judge and various other authorities hear defendants say strange things. Prosecutors will always give the judges a very brief version of events if their defendant has pleaded guilty.
That strange occurrence happened in a Connecticut court when a man pleaded guilty to a crime. He told the authorities that he had sex with his dead girlfriend and he was promptly sentenced to a year in prison.
According to the Hartford Courant, on the December 5, 2017, 39-year-old Aaron Graser pleaded guilty to fourth-degree sexual assault and violation of probation at a Superior Court in Danielson.
The prosecutor told the that Graser "had sex with a woman who had expired." When he uttered the word "expired" a room full of heads turned around and stared in disbelief at Graser. Lawyers and their defendants who were waiting for their cases to be called were instantly intrigued.
Graser was sentenced to a year in prison for his crimes but the judge that "registration is not required for public safety based upon the facts in this case" so he spared Graser from being placed in the state's sex offender registry.
It all started in January. Willimantic police received a 911 call about a woman who was unresponsive at a home. When they arrived at the scene, they found the woman and a bunch of heroin needles near her. They tried reviving her multiple times but failed. A medical examiner tells police much later that the woman was dead before 911 was called.
The woman in question was Graser's girlfriend, a detective found out from Graser while the Crime Scene Unit was examining the apartment. The detective noticed ligature marks on the woman's wrists and ankles and Graser decided to "wonder aloud" if his arrest earlier for choking his girlfriend could lead detectives to suspect him.
Thus, began Graser's tale. He told the detectives that his girlfriend was sitting hunched over on the bed with all the drug paraphernalia around her.
According to the noted made in his arrest warrant, "Aaron stated that he laid the victim down on the bed and he rubbed her sternum. Aaron stated he listened to see if the victim was breathing and he heard gurgling. Aaron stated he knew the victim hated having sex with him so he figured that the victim might wake up if he had sex with her." 
When he was questioned further about the ligature marks, Graser admitted to detectives that he tied her wrists and ankles because it was a "fetish of his." He told detectives that after he had finished he untied her, put her pants back on and only then called his neighbor who happened to be a former paramedic.
The former paramedic told the detectives that she believed the woman had been dead for at least a couple of hours. The autopsy confirmed that the woman had been dead when Graser had sex with her. It was the ligature marks that gave it all away. If his girlfriend had been alive when she was tied, she would've had bruises under her skin. 
The medical examiner told police that if there is no blood flowing in the body then there won't be any bruises. When it comes to the "gurgling" noises that Graser heard coming from his girlfriend's body, decomposition in the human body releases gases and this can sometimes be mistaken for the corpse trying to exhale or speak.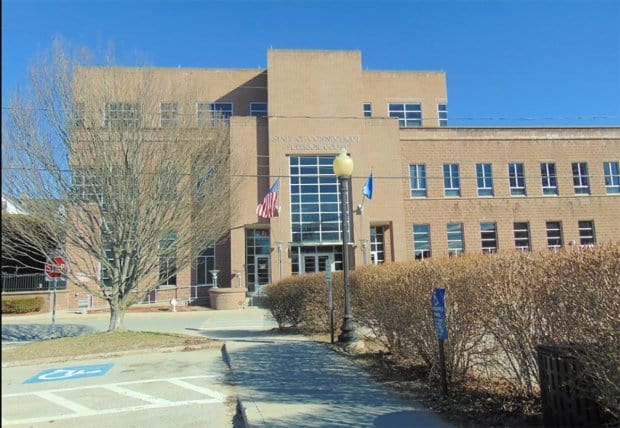 The cause of death of the woman has been verified as a drug overdose. Toxicology results show that she had high levels of heroin, fentanyl and one more synthetic drug which is yet to be identified.
Initially, Graser was charged with second-degree sexual assault but then he pleaded guilty in return for a reduced sentence so he got fourth-degree sexual assault of a corpse.
Not entirely sure that that is any better, bud.
If you have any views or stories that you would like to share with us, drop us an email at writetous@meawwworld.com