37-year-old murder case of teenager is finally closed... bringing peace to North Californian town
The infamous case was one of the city's oldest cold cases: the kidnapping, rape, and murder of 14-year-old Suzanne Bombardier. On Monday the 11th of December in the small town of Antioch in Northern California, the local police department finally closed a case that had gone cold for 37 years. 
The infamous case was one of the city's oldest cold cases: the kidnapping, rape, and murder of 14-year-old Suzanne Bombardier. According to the East Bay Times, the community was shaken when this incident took place back in the 80s and many residents still have vivid memories of the case.
Even three decades after the investigations into the homicide went cold, the former police officers from the case never forgot about Suzanne and constantly rallied to find her killer.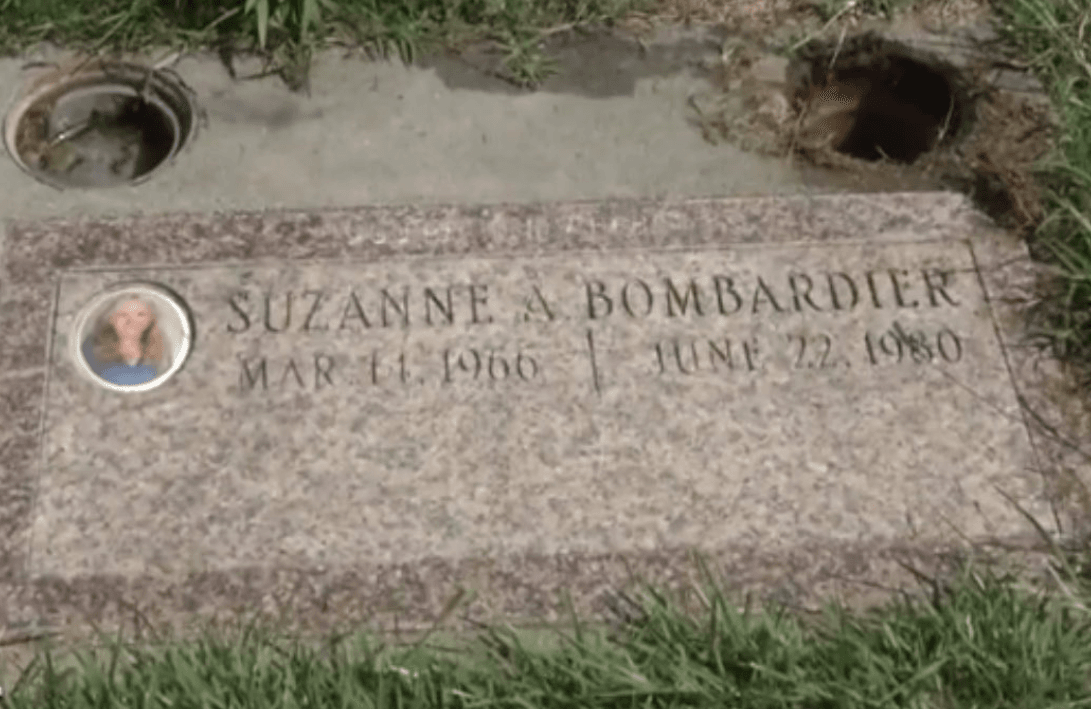 According to county prosecutors, 63-year-old Mitchell Lynn Bacom will be charged with murdering the teen. Police said that there was no incident during his arrest at his home on Friday.
A native of Knightsen, Bacom was a suspect from the beginning but the technology wasn't good enough and there was not enough evidence at the time to prosecute anyone. He is being held on charges of murder, kidnapping, rape, and oral copulation.
Contra Costa DA Diane Becton said, "Justice may not have come swiftly as we may have hoped or liked. But we will continue to work diligently on these cases and hopefully, justice will come."
The police won't elaborate how but apparently Bacom was known to the teen's family. DNA evidence, which was acquired in the case, was run through a federal database this year and the police were able to identify him as the killer.
Contra Costa DA inspector Paul Holes said that due to the progress in DNA identification technology in the past year, the biological material that was linked to Bacom's DNA was tested again and this time they were able to positively identify him from the samples.
"We literally saw within the past 12 months the technology improve to the point where we were able to get a match," Holes told the East Bay Times. "The crime labs are using new chemistry in the DNA process."
Ted Bombardier, Suzanne's father, said in an interview with the Contra Costa Times in 1996 that Suzanne must have known her killer. "Obviously, there was no forced entry. She must have known who it was," he said.
It was early morning on June 21, 1980. Suzanne was babysitting her two nieces in her sister's apartment in Hudson Court all alone. She had just started summer vacation and was talking on the phone with a friend until 1:30 a.m. A little later on, at around 4 a.m. to be precise, Stephanie Mullen arrived home to find her sister Suzanne had been abducted.
Six days later, on June 27th, Detective Gregory Glod of the Antioch police received a call saying the girls' body was pulled from the San Joaquin River by a local fisherman. The girl had been sexually assaulted and seemed to have died from a stab wound to the heart.
A report card arrived at Suzanne's house just days later and she was making straight A's. Glod said in an interview on the 11th, "She was young and full of life, and she had her whole life ahead of her. It had a huge impact on the community. It has affected a lot of people's lives; family, friends."
There was a gnawing at the back of Glod's head ever since he was first assigned this case the day of Suzanne's disappearance. He could barely contain his joy upon hearing the charges on Monday calling it, "a dream come true." He commended the Antioch police as well as the Contra Costa District Attorney's Cold Case Unit for sticking to the investigation. Glod was convinced of Bacom's guilt way back in the day but they never had enough proof.
Glod said, "My prayers have been answered. Probably not too many days have gone by that I haven't thought about this case. This has made my life complete to be quite honest with you."
Bacom is a known and registered sex offender whose last known address was on West Madill Street in Antioch. He was arrested in Mountain View in 1973 and was convicted of first and second-degree burglary, assault with intent to murder and sodomy. He was sentenced from five years to life.
#breaking. Antioch PD makes arrest in 1980 kidnap/murder case of 14 yr old Suzanne Bombardier. pic.twitter.com/IJGsNmikbQ

— Jean Elle (@nbcjeanelle) December 12, 2017
Bacom was arrested again in 1981 for sodomy by force or fear of a person under 14 years of age in Isleton. This time he was sentenced to 24 years in prison and was released from custody 12 years later. He was convicted of failing to register as a sex offender in 2002 and was sentenced to four years in prison.
The officer who filed the missing person's report, former Antioch police detective Ron Rackley, had been working on the case since he retired in 2006 with Glod. The men kept in contact and shared notes. The interviewed Bombardier's sister and niece decades after the murder.
Rackley said that he and Glod persuaded the Antioch PD to reopen the case several years ago. The Bombardier family experienced healing but reopening the case means reopening old wounds. Still, Rackley says, at least they'll be able to accept the painful past and let it go.
"It'll give me closure," he added, "and I won't have any more nightmares knowing that someone is in jail."
Glod, Rackley, and author Jennifer Kathleen Gibbons are to be thanked for keeping at it even 37 years after the murder. 
Gibbons is the author who brought the dead teen's story back into the media spotlight in 2014. She came across her headstone in Lafayette's Queen of Heaven Cemetery.
She had gone there to visit her grandparents' graves when she notices Suzanne's gravesite and that made her write the Lost Girl blog in 2013.
Gibbons said, "I can name five to 10 children that were kidnapped in the early 80s. I never talked to strangers, I tried to stay safe. I was one of the lucky ones and felt it was my duty to tell the story of a lost girl who slipped through the cracks."
Glod and Rackley were trying to set up a cold case unit in Contra Costa County at the time and Gibbons' work brought her to their attention.
Police say they are investigating Bacom in other homicides and encourage anyone with information about him to call Capt. Leonard Orman at 925-779-6918.
If you have any views or stories that you would like to share with us, drop us an email at writetous@meawwworld.com