26-year-old ex-Tesco worker made millions playing this popular game, and it's easy!
He posts videos of him playing popular computer games and offers tips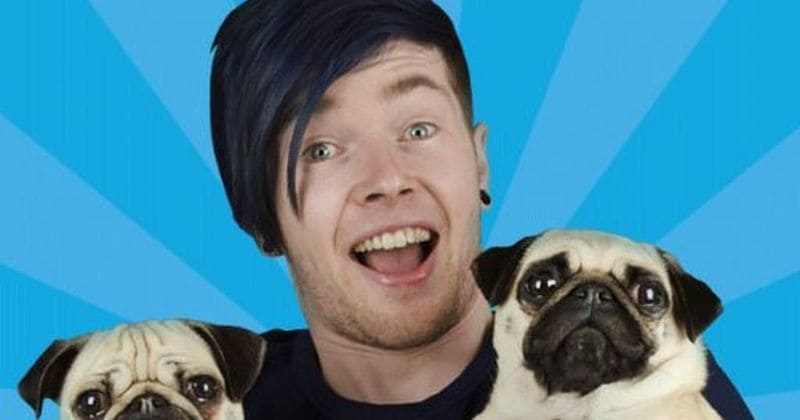 Gone are the days when playing video games for hours was considered taboo by parents. YouTube is filled with channels now where the people literally sit and make playthroughs of games and this earns them millions.
For former Tesco worker Dan Middleton from Aldershot, this was his best bet to earn all the big bucks.
Middleton earned a whopping £12.3million in the past year just by filming himself playing video games online. He posts all his videos on the online streaming site using the handle DanTDM. TDM stands for TheDiamondMinecart and Middleton made his initial success playing Minecraft in 2012.
He comments on the game while he's playing it and also passes on helpful tips to his viewers so that they can play the game easier. 
Middleton has since moved on from playing only Minecraft and has a lot more games on his channel. He's classed as a 'professional YouTuber' and makes money through advertising on his videos.
Middleton has been named the richest YouTuber in the world for 2017 by Forbes. He has more than 16 million followers on his channel. YouTube has a very clear plan of how they help the YouTubers monetize their videos.
When a YouTuber's videos attract 1,000 viewers per video, the site allows the YouTubers to monetize their channel through advertising. The company gives 68% of its advertising profits from each video to the YouTuber. A YouTuber makes £1.10 for every 1,000 views on a video.
Middleton started off by playing Minecraft and most of his early videos are of him playing this game. He holds the Guinness World Record for the 'most views for a dedicated Minecraft video channel'.
Middleton's girlfriend Jemma also plays Minecraft and they both got married in 2013. The YouTuber has said that they "spend a lot of time gaming together, and I bounce ideas off her as well."
The gamer feels he has a responsibility to be a good role model for all his young fans. His channel was originally meant for 5- to 10- year-olds. He told The Daily Mail, "It's something I was just not prepared for at all. It's something I've slowly been learning about in the past three or four years. In the past five years, YouTube has evolved. Being a YouTuber was not a thing before. I know people that make similar content to me who are 30 or 40 years old so I don't think there is an age limit to it at all."
His videos have been watched by fans around the world more than 10 billion times and this honor by Forbes is only going to skyrocket him to more greatness. Keep being awesome, DanTDM. 
Can you spot Dan in the YouTube Rewind 2017 video below?
If you have any views or stories that you would like to share with us, drop us an email at writetous@meawwworld.com